2013 FRC Season – Ultimate Ascent
2013 was a great season for Team 254. The team managed to build a robot which excelled at almost all aspects of Ultimate Ascent, one of the hardest games in FIRST history. The team and its robot Overkill won two regional competitions in the 2013 competition season.
Ultimate Ascent – The Challenge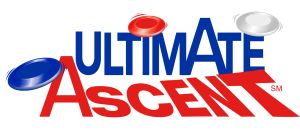 Ultimate Ascent is the 2013 FIRST Robotics Competition game. Teams of three robots each collect Frisbees and shoot them into goals of varying heights. There is also a pyramid which can be climbed at the end of the match for bonus points. More Information can be found on Wikipedia .
Overkill – The Robot
Quick Facts
Name

Overkill

Status

Displayable

Weight

120 lbs

Size

28″ x 27.75″ x 28″

Build Blog

Blog
Competition History
For detailed competition history, click on the event name.
Robot Abilities
Quick and highly maneuverable 6 wheel drive.  Driven by 6 motors in two-speed gearboxes with max speed of 20 ft/sec in high gear and 8 ft/sec in low gear.
Fast and reliable two disc wide intake acquires discs from floor, aligns them and indexes them in conveyor
Dual angle adjustable range shooter shoots discs from many positions on near side of the field.
Fast, high-powered conveyor and lifter mechanism ensures reliable feeding of discs into shooter.
Fast and reliable 10 point hanging mechanism can lift the robot to hang from the bar after the match end buzzer.
Quick 30 point hang mechanism lifts robot to top of pyramid with 2000+ watts of power from a drive gearbox power take-off (PTO).
3, 5 and 7 disc autonomous routines allow for versatile alliance strategy. Sensors include encoders, gyro, pressure transducer and hall effect sensors.