2015 FRC Season – Recycle Rush
Team 254 had a great 2015 season with our robot Deadlift. We won the Silicon Valley Regional and the Central Valley regional, and we were also quarter-finalists in the Championship Carson Division.
Recycle Rush – The Challenge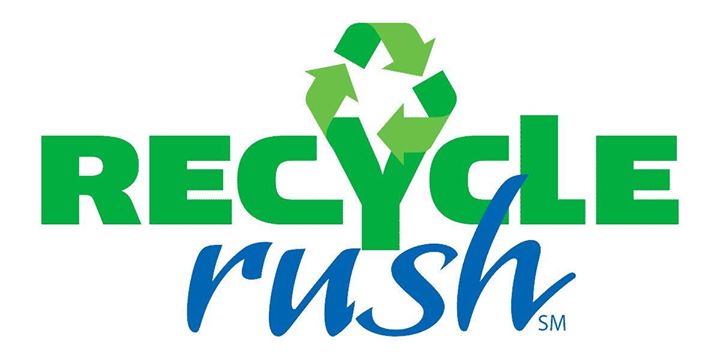 Recycle Rush is the 2015 FIRST Robotics Competition game. It involves picking up and stacking totes on scoring platforms, putting pool noodles ("litter") inside recycling containers, and putting the containers on top of scoring stacks of totes. There is also a coopertition aspect of the game where both alliances of teams can pool their totes and stack them on a step dividing the field to each gain twenty points. Along with these robot actions, human players can attempt to throw the pool noodles across the field to gain four points for each noodle left in the opposing alliance's work zone. More Information can be found on Wikipedia .
Deadlift – The Robot
Quick Facts
Name

Deadlift

Status

Disassembled

Size

28″ W x 42″ L x 77″ H (excluding RAMPage)

Weight

119lbs
Robot Abilities
Quick and highly maneuverable 6 wheel drive (chain-in-tube West Coast Drive). Driven by 4 mini-CIMs in single speed gearboxes with max speed of 12 ft/sec.
Pair of intake arms on front each with a pair of rubber wheels that sucks in totes from the landfill even when perpendicular to robot.
Two independently driven carriages with pneumatically actuated friction brakes in the elevator allow for stacking totes, grabbing cans (upright or horizontal) and squeezing the totes so as to not drop the stack when driving quickly.
Can tether to a 6′ long ramp (RAMPage) to stack 6 totes in 8 seconds from the human player station.
Consistent 3 tote + 1 can autonomous.
Max performance is coopertition stack + 4 stacks of 6 with cans (grabs 1 can off step during tele-op).
Deadlift is designed to play Recycle Rush and can quickly and efficiently manipulate totes and recycling cans. Deadlift can build and score stacks of 6 totes and can Coopertate.
Discussions About Deadlift