2018 – 2019 VEX Season – Turning Point
Turning Point – The Challenge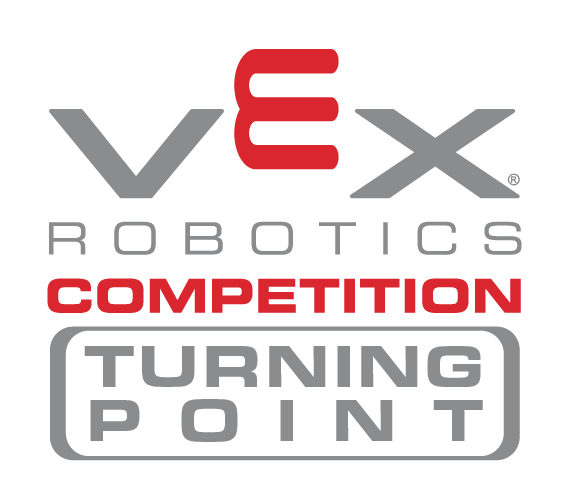 VEX Robotics Competition Turning Point is played on a 12'x12' square field. Two alliances – one "red" and one "blue" – composed of two teams each, compete in matches consisting of a fifteen second autonomous period followed by one minute and forty-five seconds of driver-controlled play.
The object of the game is to attain a higher score than the opposing Alliance by High Scoring or Low Scoring Caps, Toggling Flags, and by Alliance Parking or Center Parking Robots on the Platforms.
Participating 254 Teams
| Team | Robot Name(s) | View Info |
| --- | --- | --- |
| 254A | Alpine | |
| 254B | Jazz | |
| 254C | Nancy | |
| 254D | Knight Rider | |
| 254F | Frenzy | |
| 254W | Scattershot | |
| 254X | Xylophone | |
Team 254A: Alpine

Competition History

DVHS
Bell VEX
Tracy Triangle Winter
Turning Point At The Bay Excellence Award
San Diego Regional Tournament Finalists
Google VEX Signature Event
Los Angeles States
Season/robot summary
Our robot is focused around flag scoring as it intakes 2 balls and quickly feeds them to our puncher. The intake is made of three rubber banded rollers which spin at very fast speeds to make sure the balls get to the puncher as soon as possible. The puncher allows us to consistently hit the flags, even at great ranges. We are also using a V5 vision sensor to make sure we always hit the flags. Our 6 motor drive base lets us drive aggressively, ensuring that we get to the game pieces before our opponents. In our past tournaments, we struggled due to the breaking of vital subsystems and a slight inconsistency in our autonomous programs. When preparing for our next tournaments, we plan to reinforce all of the vital components and edit several of our autonomous programs.