About VEX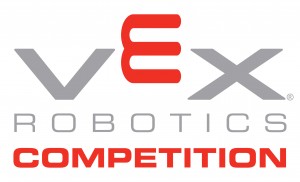 Team 254 participated in VEX from 2009 until 2023, but no longer participates.
VEX is a mid-level robotics competition targeted toward high-school aged students. It offers the traditional challenge of a FIRST Robotics competition but with a more accessible and affordable robotics kit. The ultimate goal of VEX is to reach more young people with a lower-cost, more accessible opportunity to discover the excitement and rewards of science, technology, and engineering. The VEX competition has grown tremendously since it first started, with teams from over 100 countries competing for the world championship. The game challenge is different every year, and as such, many aspects change year-to-year.
Team 254 has been participating in VEX since the 2009-2010 season, with multiple subteams competing at various competitions. Throughout the years, many of our teams have won various awards, but some of our most notable awards is the Amaze Award, won by 254A and Z at the 2010 World Championship, the Overall Excellence Award, won by 254A at the 2011 World Championship, and Tournament Champions, won by 254D at the 2013 California Championship.
In contrast to the FRC team, the Cheezy Poof's VEX teams are designed more for smaller groups of students to build and compete with their robots. We try to make our robotics environment fun and engaging, with a hands-on experience that might be lacking with larger teams. Furthermore, we are constantly trying to improve our VEX teams, in terms of work and performance in the lab and at the competition. For example, 2 years ago we implemented a revised team structure to allow new members to learn more, while allowing dedicated members to work together more to create better performing robots.
VEX subteams
Below is a table of every VEX subteam from Team 254. Click on one of the teams to view which seasons it has participated in. Records courtesy of vexdb.io.