2011 FRC Season – Logomotion
Team 254 had a spectacular 2011 season with our robot Slipstream, winning the FIRST Championship, the Silicon Valley Regional and the San Diego Regional. The team also won the Industrial Design award at the championship and the Entreprenurship Award for the first time in the team's history making this Team 254's most decorated season ever.
Logomotion – The Challenge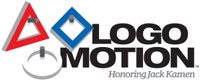 Logo Motion is the 2011 FIRST Robotics Competition game. Playing pieces are inner tubes shaped like the components of the FIRST logo. The primary objective of the game is to place them on racks to gain points. In the endgame, robots deploy smaller robots ("minibots") to climb a tower. Minibots must be made from the FIRST Tech Challenge kit of parts. The game celebrates the 20th season of the FRC and is also meant to commemorate the artist Jack Kamen, who designed the original FIRST logo. More Information can be found on Wikipedia .
Slipstream – The Robot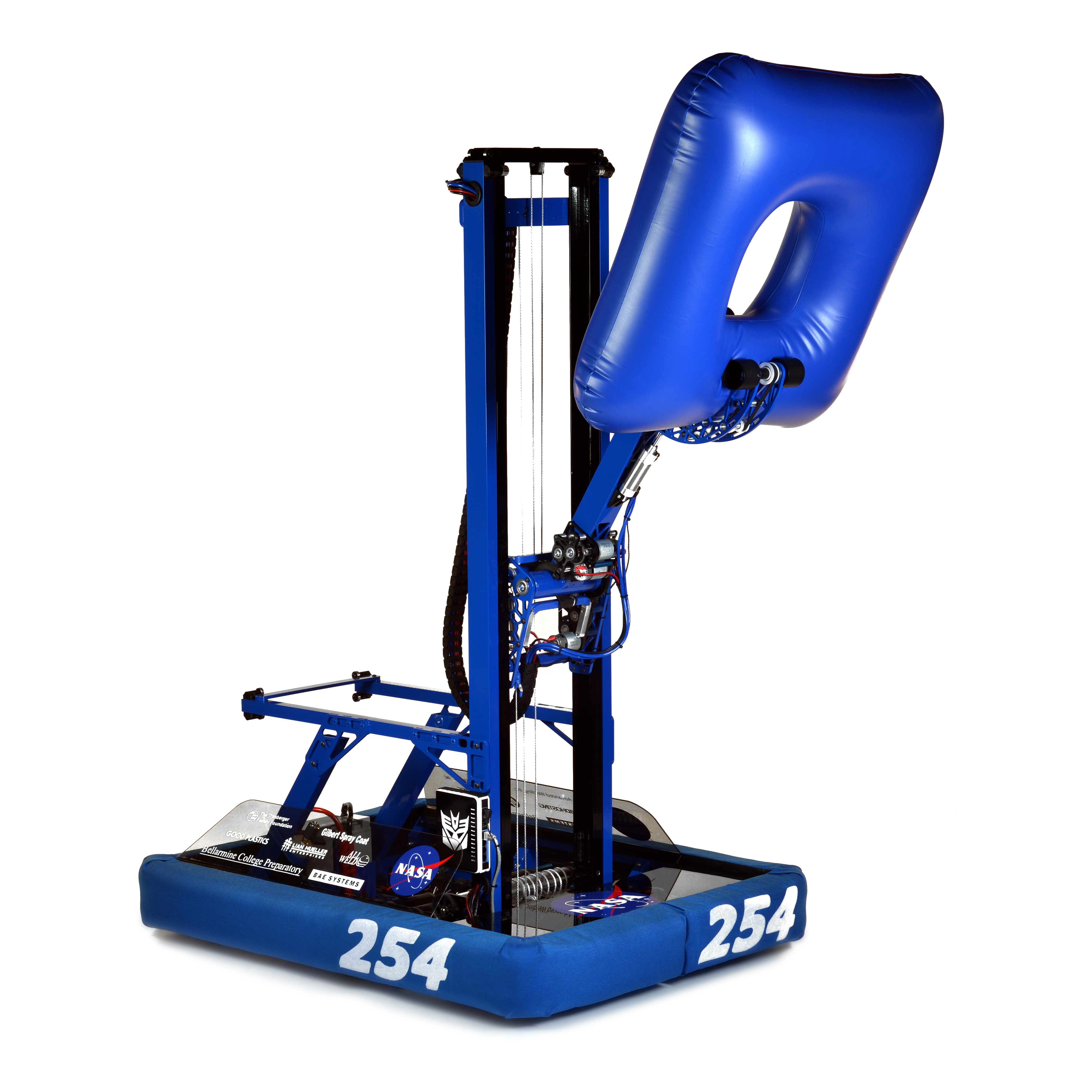 Quick Facts
Competition History
San Diego Regional

Champion, KPCB Entrepreneurship Award

Silicon Valley Regional

Champion, GM Industrial Design Award, Coopertition Award, Abbott Inventor Hall of Fame Award for Shockwave
FIRST Championship World Champion, Galileo Division Champion, GM Industrial Design Award

WRRF Calgames

Champion, Finalist (Second Robot), AMD CAD Award

Madtown Throwdown

Champion, Finalist (Second Robot)
Robot Abilities
6 Wheel Drivetrain System with two speed gearboxes. (High Gear at 19.8fps, Low Gear at 7fps). Center wheels are lowered to allow for maximum maneuverability. 3.5″ wheels keep the robot center of gravity very low to the ground.
Two-stage vertical elevator raises over 9 feet to score on all three levels.
Arm mounted on elevator allows for precise tube pickup and maneuvering.
Dual roller system sucks tubes in and can rotate tubes in place. Sensor-driven control loops hold onto the tube with a firm grip.
Pneumatics jaw releases tubes without using rollers to gracefully hang tubes on rack.
Fast minibot and auto-aligning ramp deployment system allows minibot to quickly deploy, even under heavy defense.
Automatic elevator and arm macros allow for semi-autonomous scoring