by Christian and Michael Simeon
Catcher Prototype

Today, students lined the catching prototype with VEX field flooring tiles to help keep balls in the catcher by preventing them from bouncing off the PVC pipes and rope. Students also improved on the attached intake prototype. Additionally, they attached gyroscopes and encoders to allow the prototype to better recognize angles and ultimately better function. Students have begun testing for those encoders and gyroscopes added to the drive base. Sending data from the encoders and gyroscopes to a web browser with graphs and statistics on the robot will help with fine tuning the prototype.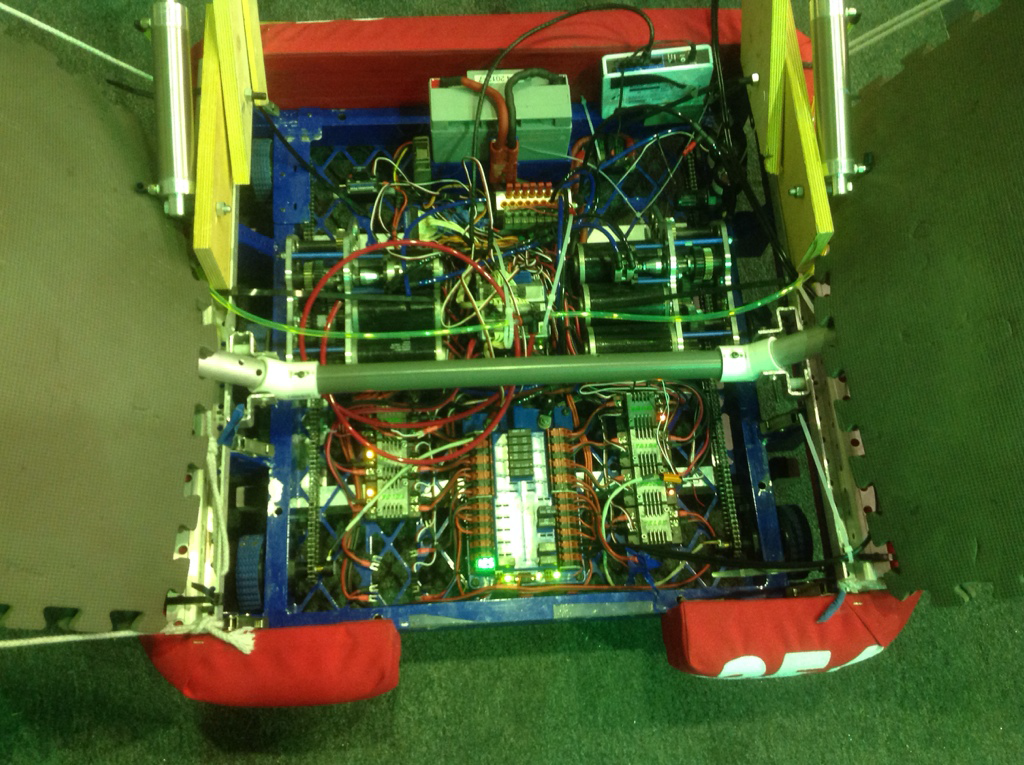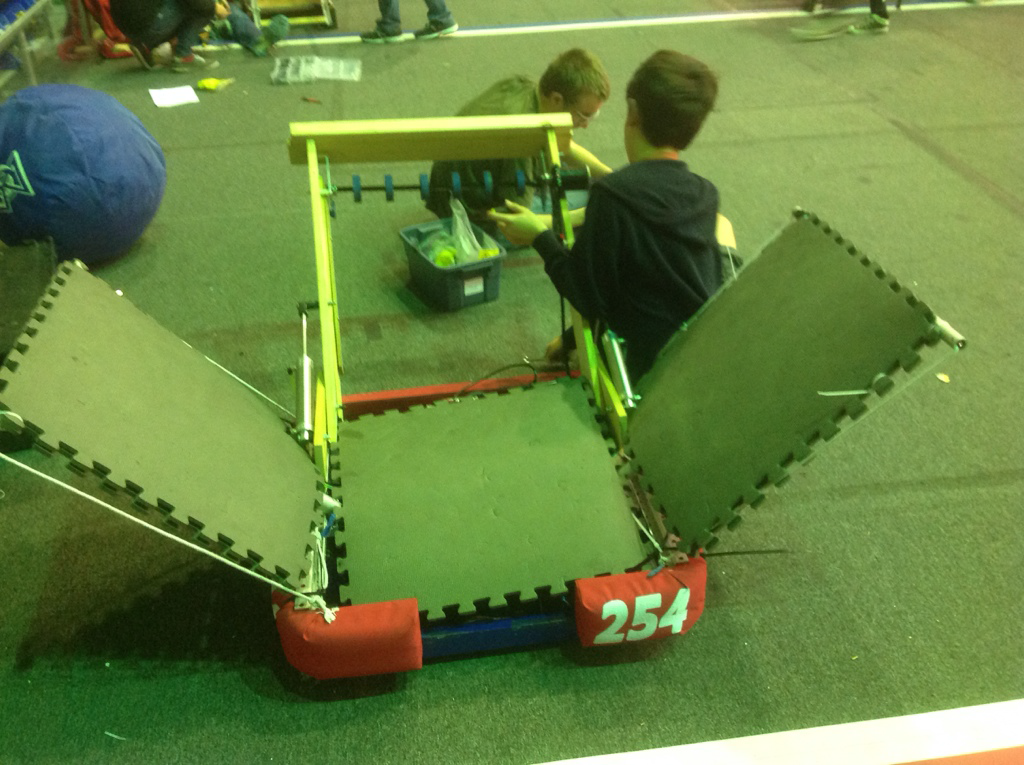 The Shooter Prototype

An elevator system with metal bars and PVC has been added so that balls can be more consistently fed into the shooter. Additionally, the arch on the top of the shooter prototype has been modified. Later, metal and PVC were removed and replaced with a frisbee and cables.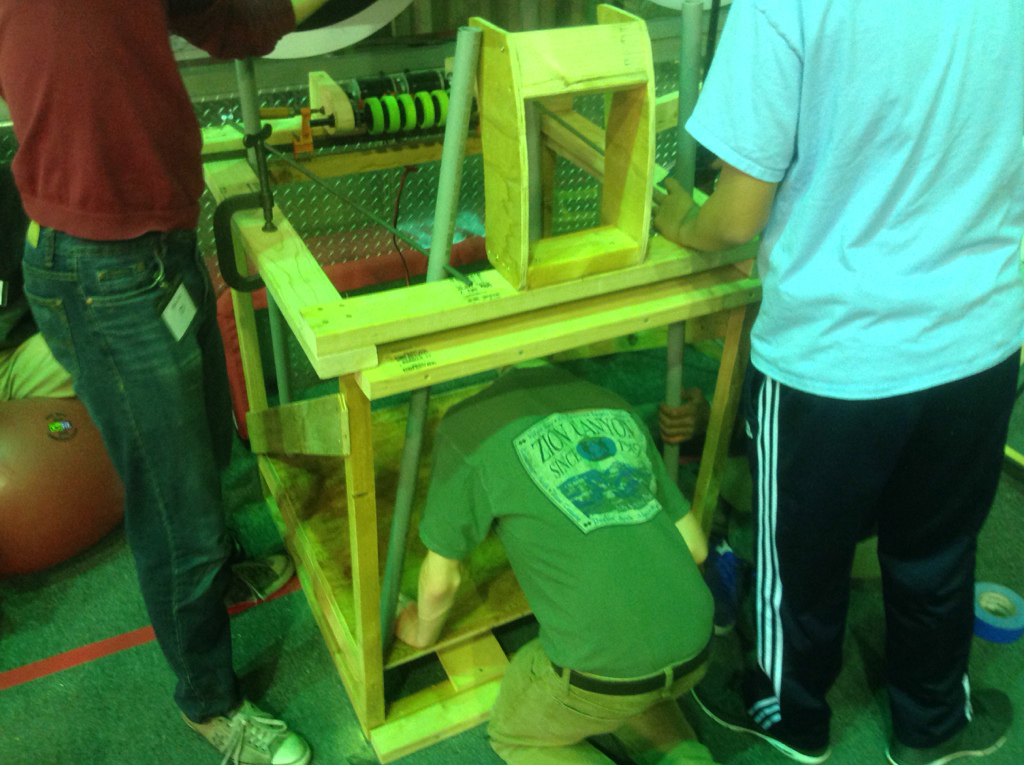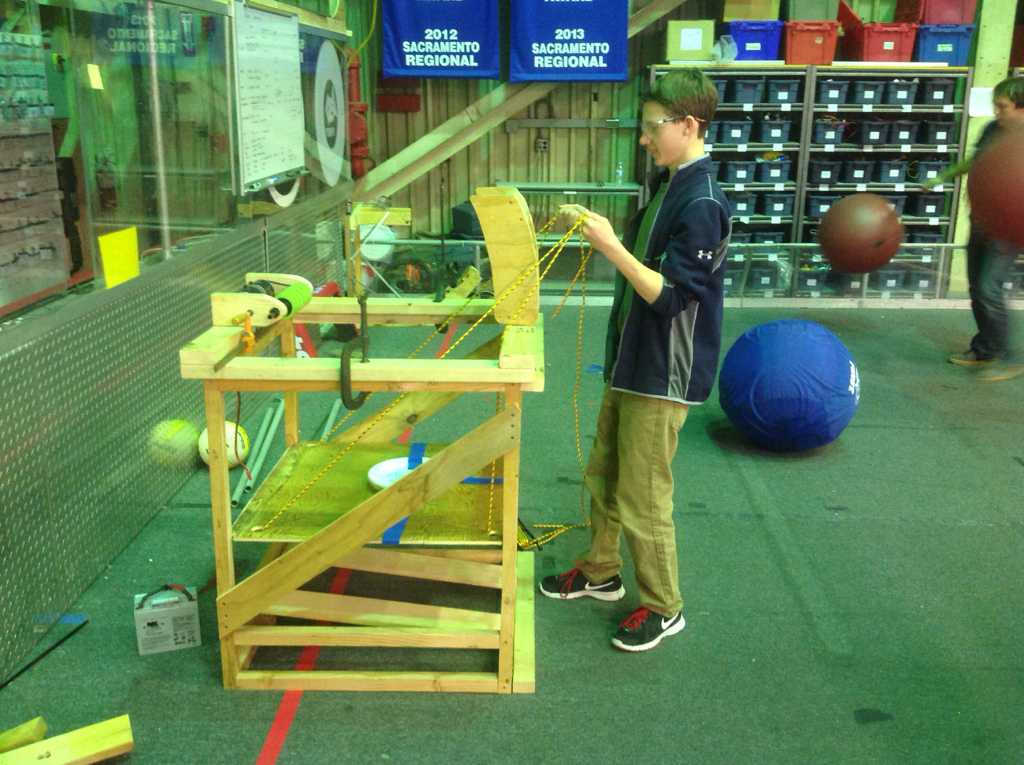 CAD
Today the people working on CAD continued working on drive base. They mirrored the gear box for the other side of the robot and added it to the drive base CAD. They also added the electronics and other necessary components. Finally, they also made part drawings for spacers in the gear box.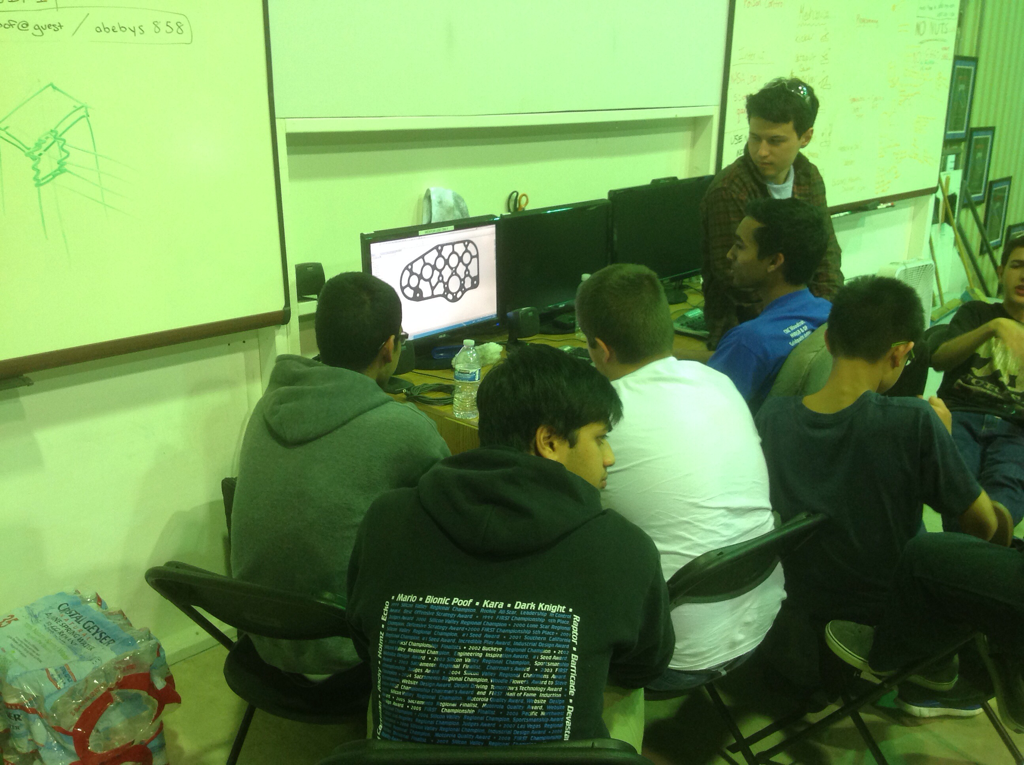 Team members also continued thinking about packaging options for the superstructure. We have decided on having three pivoting arms for the robot's two intakes and catching hood. All arms will be piston-actuated and are designed to fit within the 20″ extension rule. The intakes are bent to allow for rollers to contact balls as the robot spins to grab a ball. With straight bar intakes, the bars could push balls out of the way of the intakes.
We also discussed mechanisms for locking the hood in place during shots to prevent the balls from pushing against air pressure to reduce hood compression. Discussed mechanisms included an over-center piston linkage and a locking piston mechanism. We will likely move forward with the locking piston mechanism.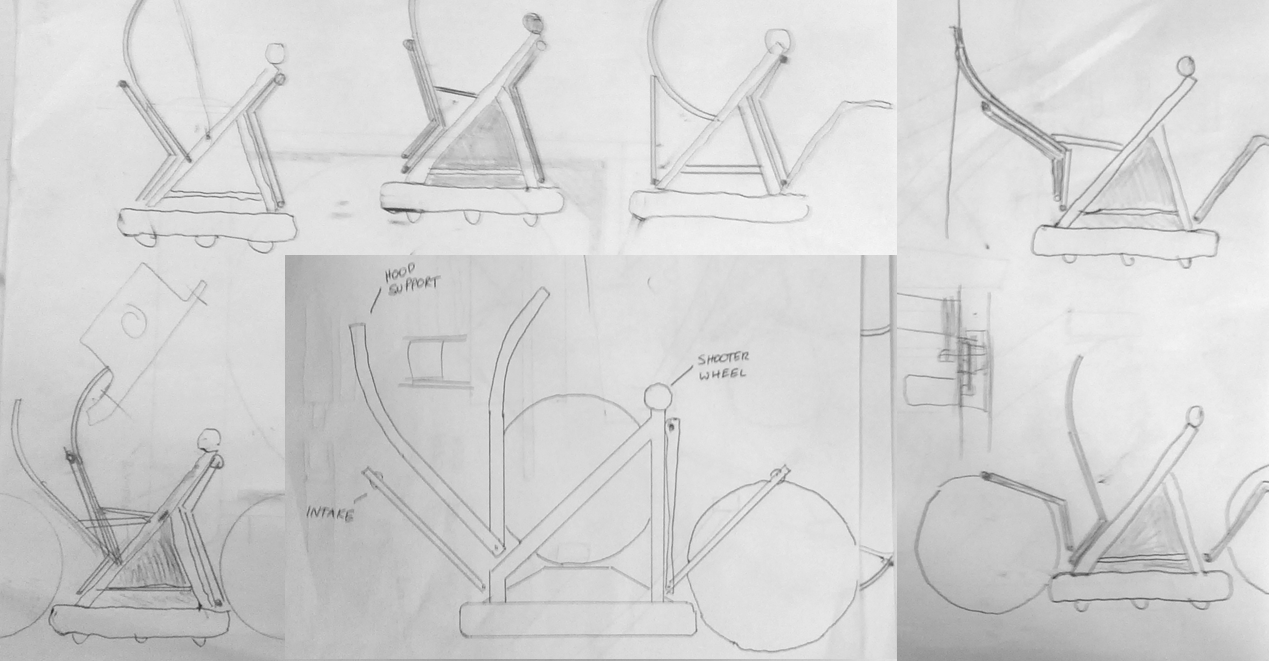 Miscellaneous
Students and mentors worked on the lathe to create standoffs for the gear box. Additionally, work continued on submissions for the Entrepreneurship, Chairman's, and Media and Technology Innovation Awards.
Action Items

Finalize entire drive train design and CAD with mentors to prepare for ordering the baseplate
Finalize catcher prototype with Abhi
Finalize control board design with Brandon Gonzalez, Chris Sides, and Abhi Kumar
Work on pit display with Travis
Brainstorm ideas for publicity releases for team social media sites for releases throughout the build season: for Jeremy, but he will not be there
Create and maintain a Gantt chart for Mani
Help Mani clean up
Ask a leader for other tasks on the Trello