This afternoon, Lead Mentor Travis Covington received the Woodie Flowers Finalist Award at the Silicon Valley Regional!
This prestigious award is given to only one mentor at each regional for that mentor's ability to effectively communicate with and inspire students.
After nominating Travis for this award for many years in a row the entire team was so ecstatic to see someone so deserving finally get recognized. The students and mentors were cheering as if they had just won the World Championships again!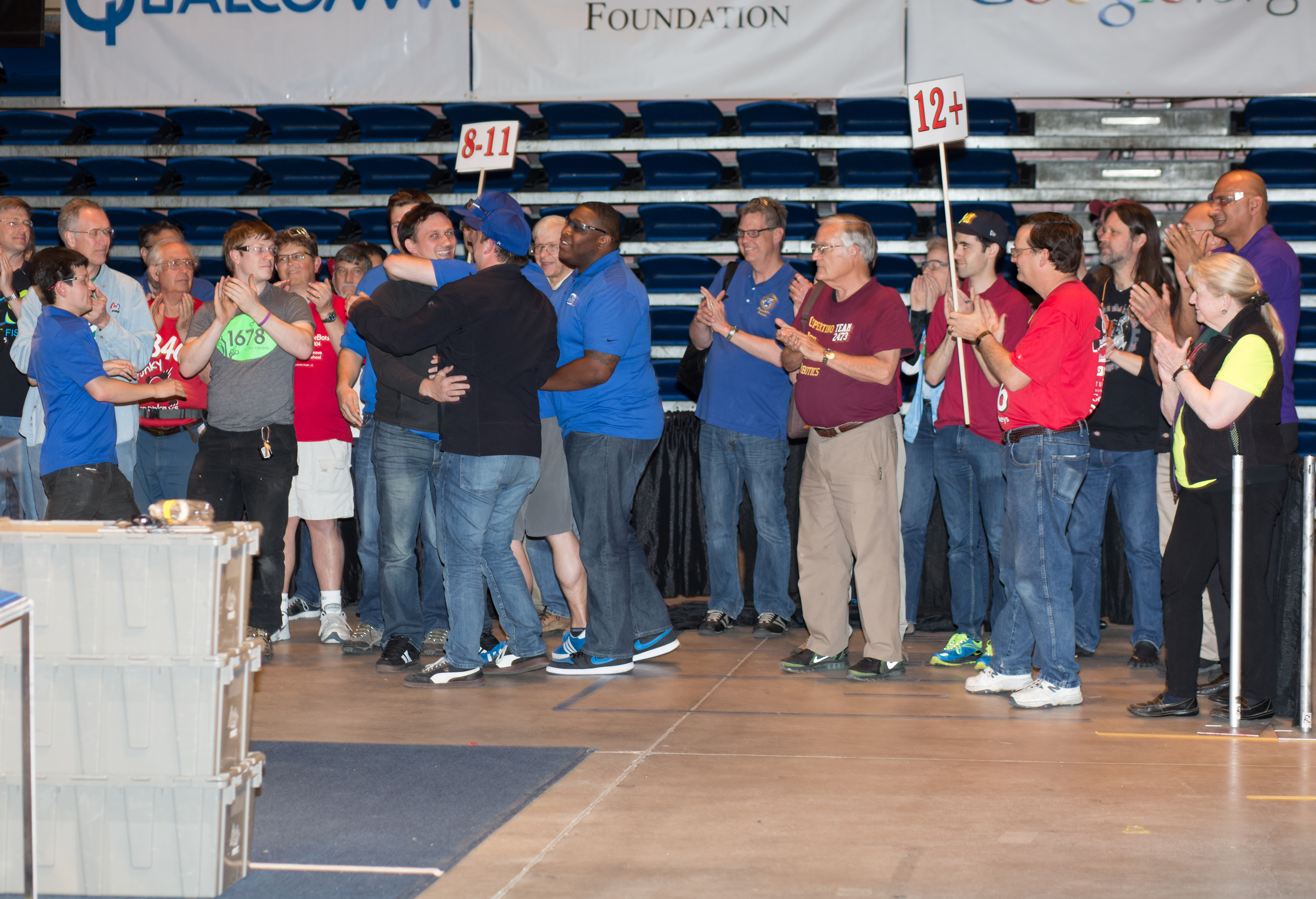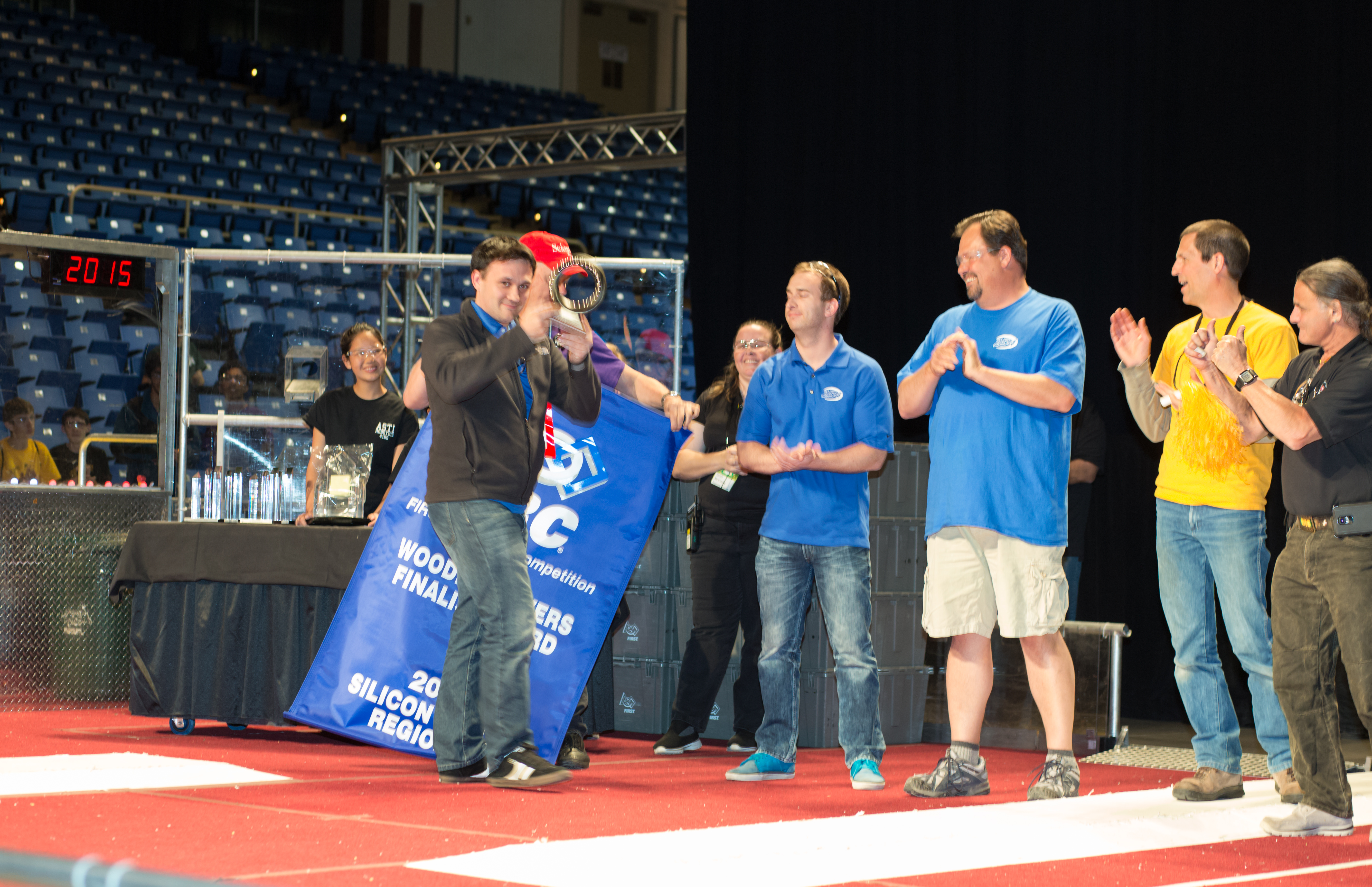 On Tuesday, June 10th, Teams 254s, 971 and 1868 met with NASA Ames' Director Dr. Simon P. Worden, to celebrate the accomplishments of the teams and thank Dr. Worden for the center's generous sponsorship over the years.
The 3 teams were recognized for their success in the FRC, VEX, and Botball competitions this past year and all the students were given certificates. The teams thanked NASA, their mentors, and their parents for all the support they've received throughout the lifespan of the team.
Members of the audience also got to re-watch some of the exciting Einstein finals matches and relive Team 254's World Championship win.
A dessert reception hosted by Team 1868 and socializing took place after the event.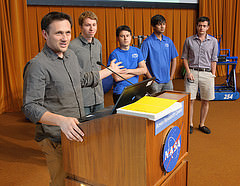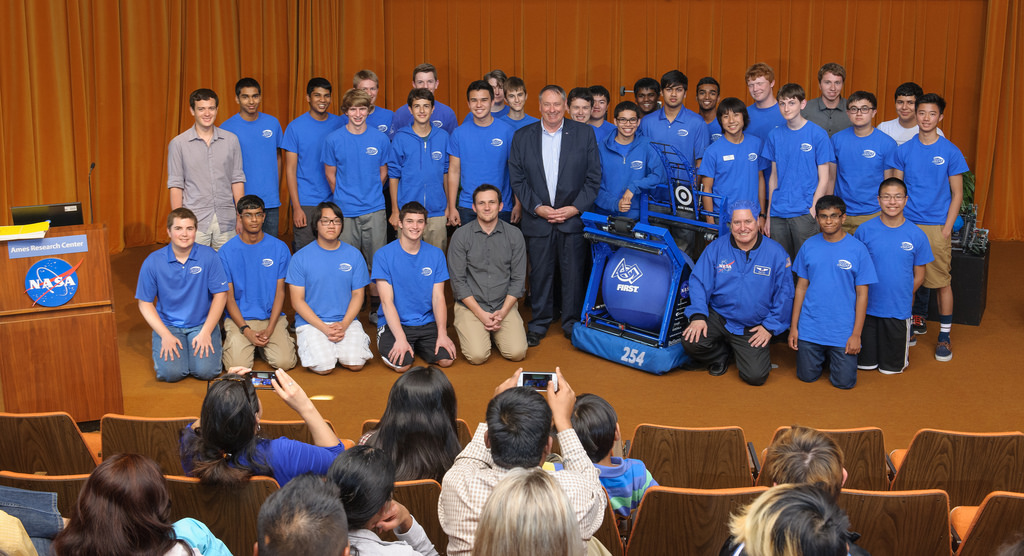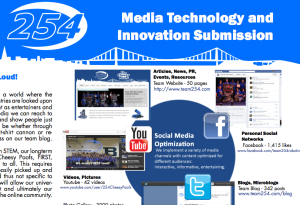 Thanks to the collaborative effort of many students and mentors, Team 254 finished and uploaded our submission for the Media Technology and Innovation Award. The new award, essentially replacing the website one, focuses on social media presence and the team's plan for approaching social networking.
It was submitted as a 2 page PDF, which we found to be an interesting constraint. In the end, we found that using graphics to communicate our ideas was often more effective than using text, and more engaging for the audience. This also made it difficult to decide which text to cut from the document, and how to balance the types of content effectively.
Thank you to all of the dedicated members who helped put this together, specifically Eric Van Lare, Alex Powers, Avery Strand, Kyle Schnoor, and Chanan Walia under the guidance of Esteban Parker and David Wilson.