On Tuesday, June 10th, Teams 254s, 971 and 1868 met with NASA Ames' Director Dr. Simon P. Worden, to celebrate the accomplishments of the teams and thank Dr. Worden for the center's generous sponsorship over the years.
The 3 teams were recognized for their success in the FRC, VEX, and Botball competitions this past year and all the students were given certificates. The teams thanked NASA, their mentors, and their parents for all the support they've received throughout the lifespan of the team.
Members of the audience also got to re-watch some of the exciting Einstein finals matches and relive Team 254's World Championship win.
A dessert reception hosted by Team 1868 and socializing took place after the event.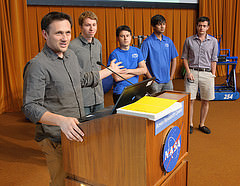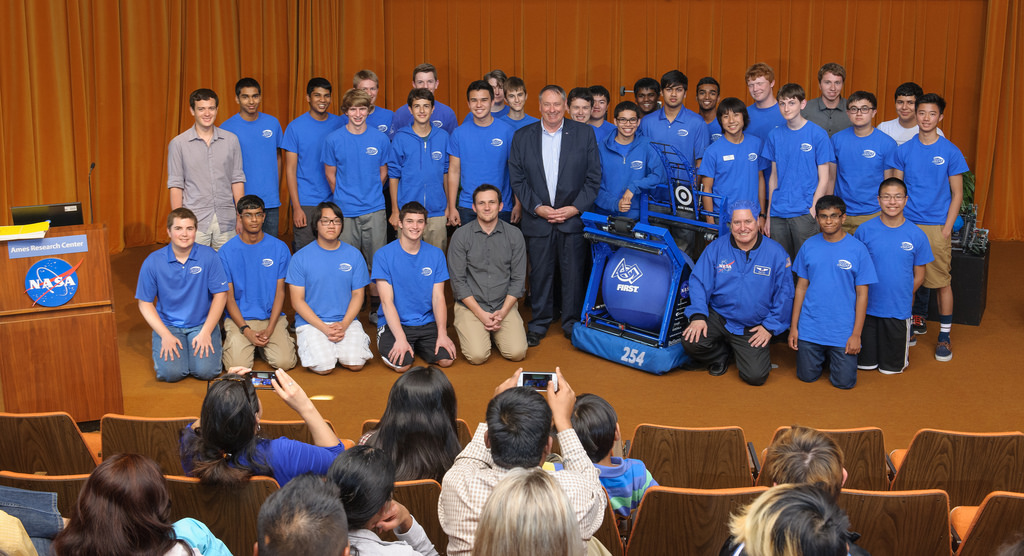 Today (June 6th, 2014), 4 students and 2 mentors demoed Barrage to a long-time sponsor, Ooyala. We gave a presentation about FIRST and demoed the functionality of our robot. We were able to demonstrate the pass to the human player and the employees at Ooyala jumped in and threw balls at the robot. We taught those who wanted to learn how to drive our robot. Thanks to Ooyala for being a great audience and especially thanks for the great pizza!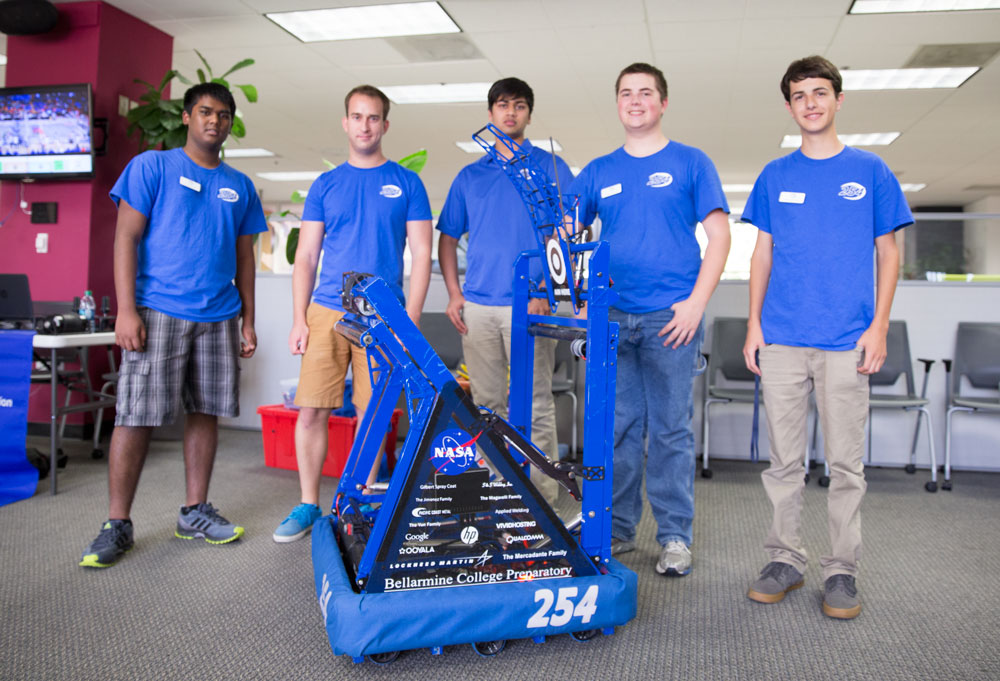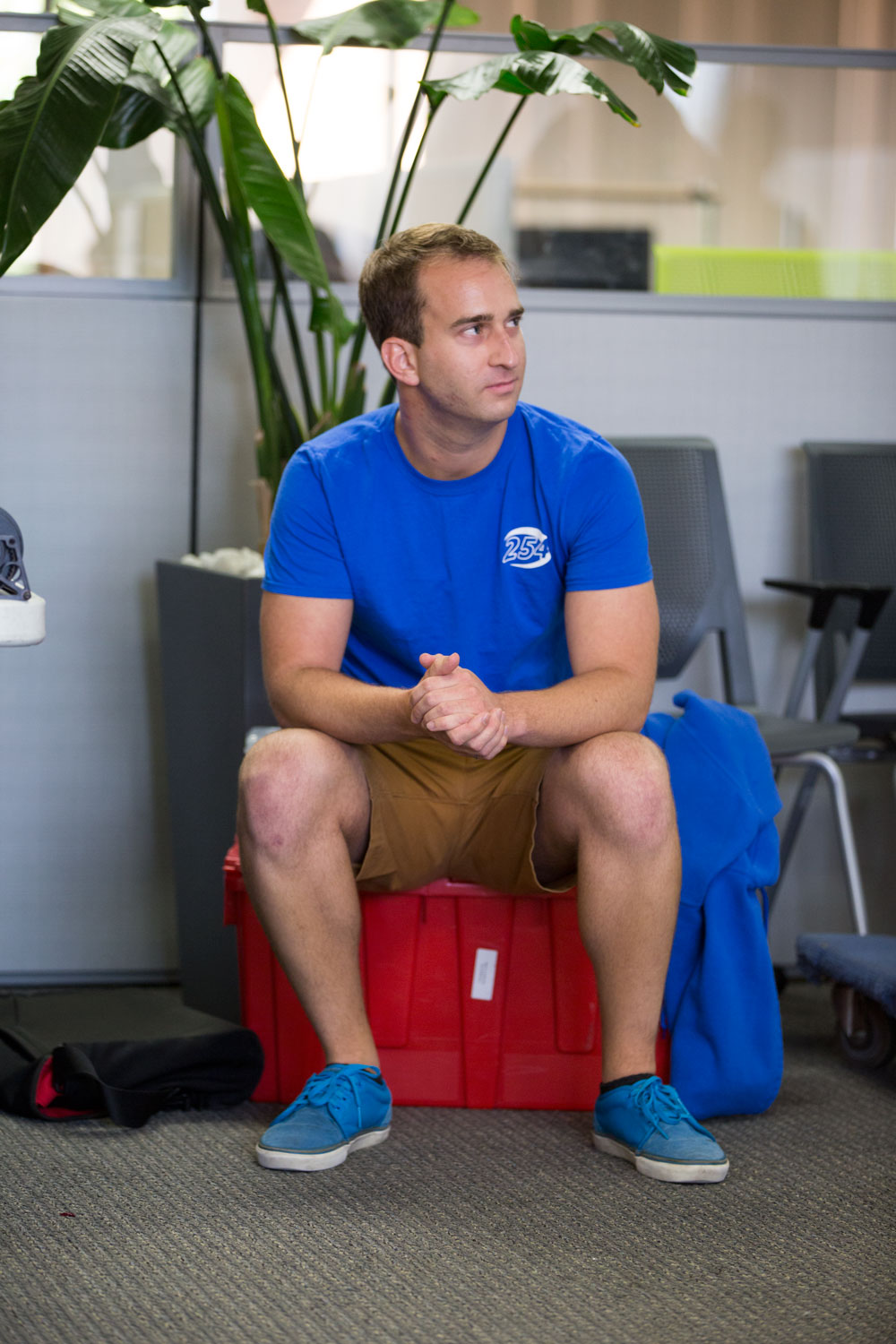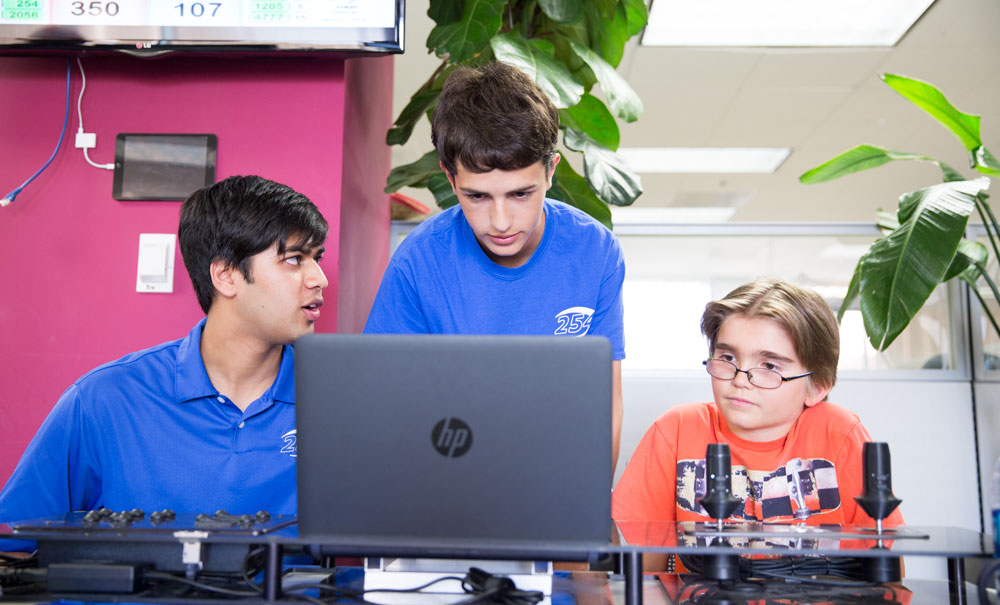 On June 3rd, 4 members from our team, along with our 2014 world championship robot Barrage, gave a demo at the Design Automation Conference at the Moscone Center in San Francisco. Along with countless other booths, Mentor Graphics, a company that mentors and sponsors teams in the Oregon area had a booth where students presented. We were able to demo the short human pass as well as the auto\-intake functionality. We explained the basics of the robot and the game to people from the design industry. This was a new and exciting event for Team 254 and one we hope to attend again in the future.