Team 254 presents our 2019 entry into the FIRST Robotics Competition: Backlash. Backlash will be competing at the San Francisco Regional, followed by the Silicon Valley Regional and the FIRST Championship in Houston. More information on the robot.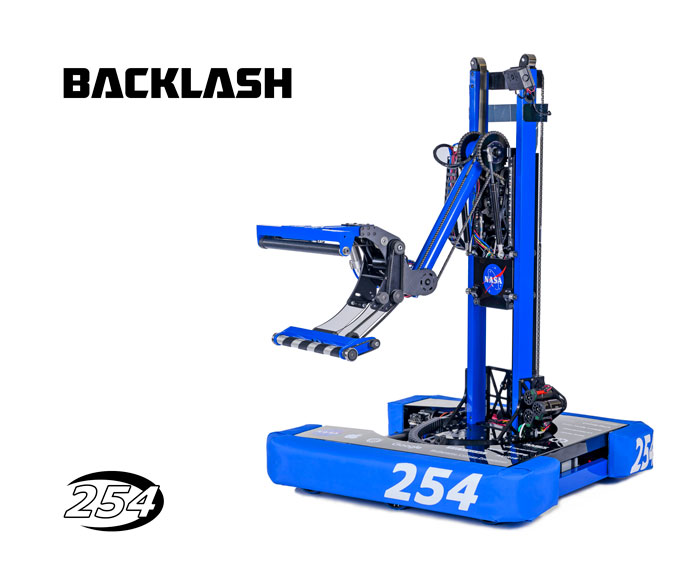 On March 15, 2019, VEX teams D, F, and X flew to Los Angeles States, and team M went to San Jose States, to compete for a spot at VEX Worlds. Unfortunately, none of our teams won an instant qualification to Worlds; however, teams D and F lost at semifinals at LA, one match away from being qualified, and team M won the Build Award!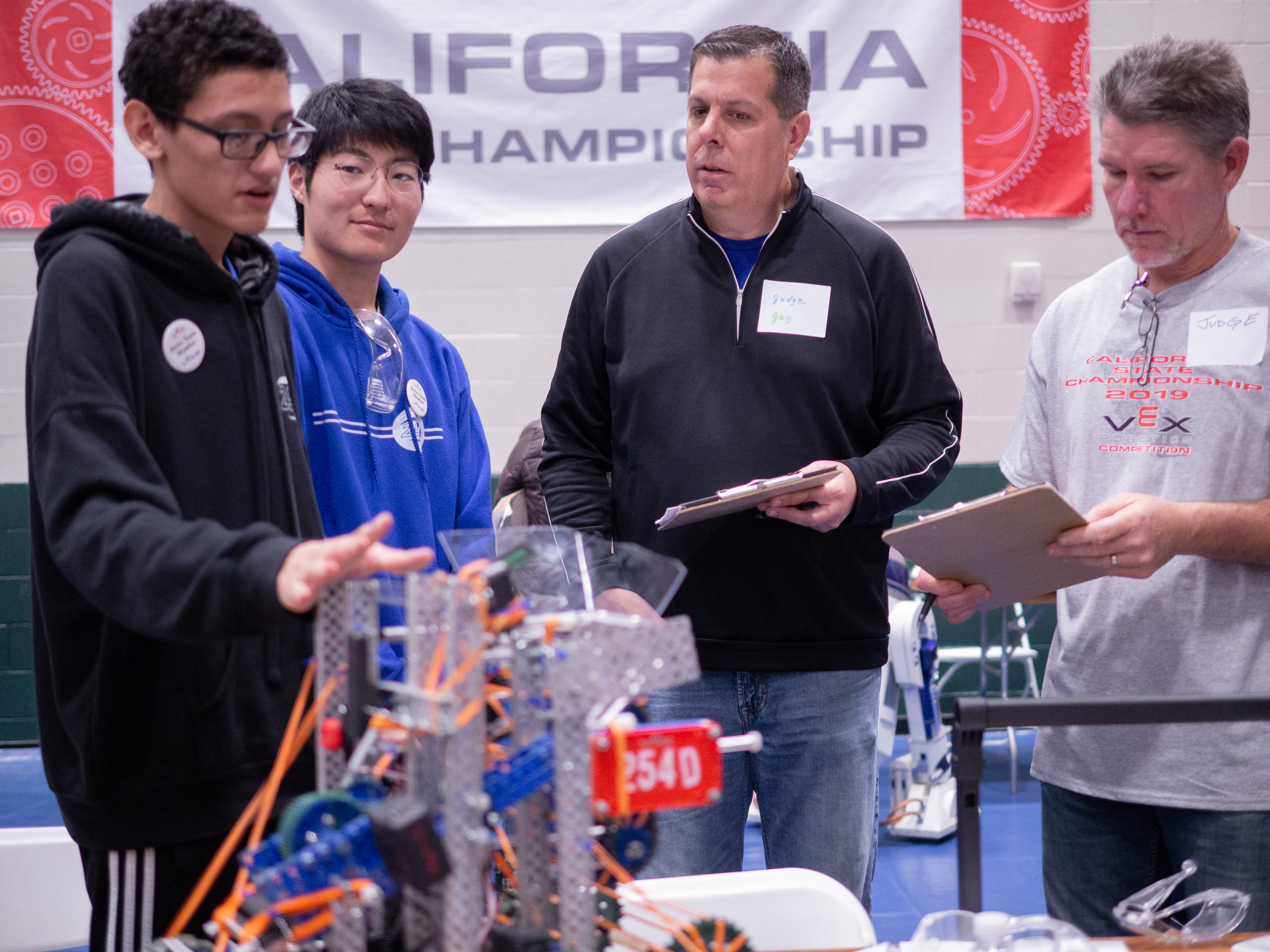 At San Jose, team M had to battle out against some of the toughest teams in the area. Even despite the tough competition and minor robot issues during qualifications, team M was still able to keep a tough fight. At LA, all 3 of our teams ended up high in qualifications. Team D and F allied, while X was chosen by another good team. However, in their first match team X went against the two winners of the Google Signature event, which was the most difficult tournament our teams went to this season, happening a few weeks ago. Despite not winning a qualification at States, our teams will most likely get qualified through skills or online challenges. In skills, teams D and F are 12th and 13th in California rankings, and we are a finalist for the website online challenge. By next week, hopefully we will have a better idea of how many teams we will be sending to Worlds!