Posts Tagged '
San Ramon

'
This Saturday, we had our first VEX tournament of the season at San Ramon. 6 of our teams (A-F) were present at the competition. Amazingly, all 6 of these teams got into elimination rounds. 3 of them were eliminated in quarterfinals, while the other 3 were eliminated in semifinals. So, while we did not win, we are proud of having gotten so many teams into elimination matches. Furthermore, the day provided several highlights. For instance, one qualification match saw 254F and 254E in the same alliance, and together they racked up an incredible score of 210 points. The video of this match is here:
Also, shortly thereafter, this happened: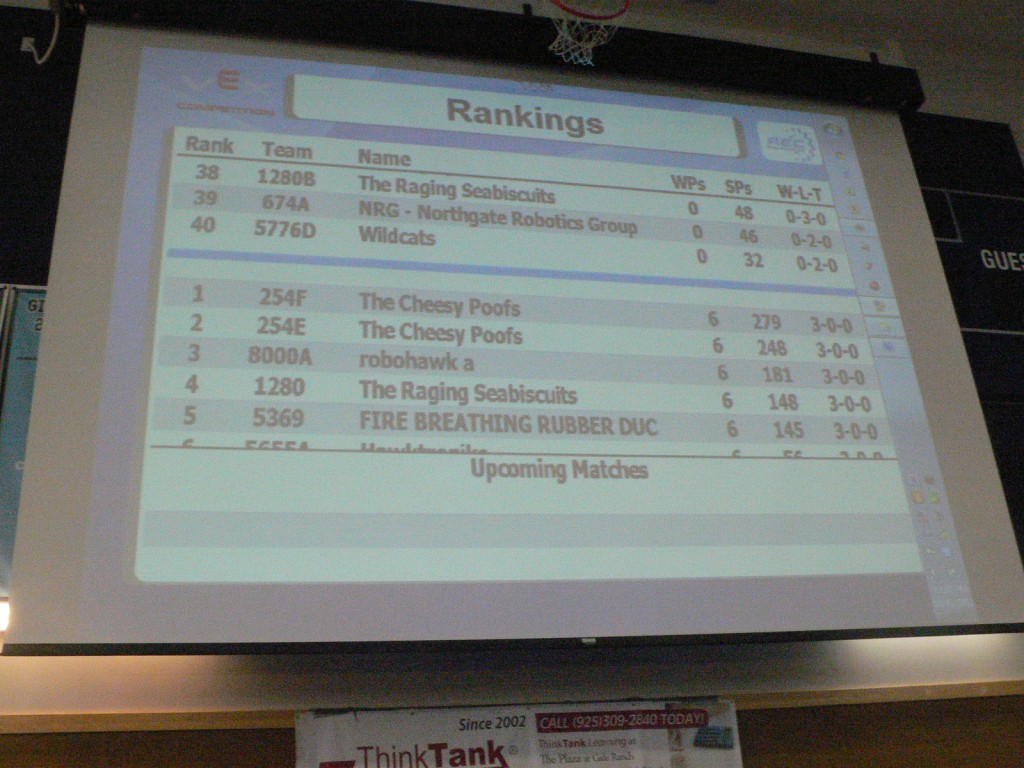 That's 2 of our teams, E and F, back to back on the top of the tournament ladder. Unfortunately, they later fell in the rankings but it was great while it lasted.
All 6 teams worked very hard at this tournament and did very well, if you weren't there then please do congratulate them this week. We will now be looking forward to our next tournament, Bellarmine, which we are definitely aiming to win!