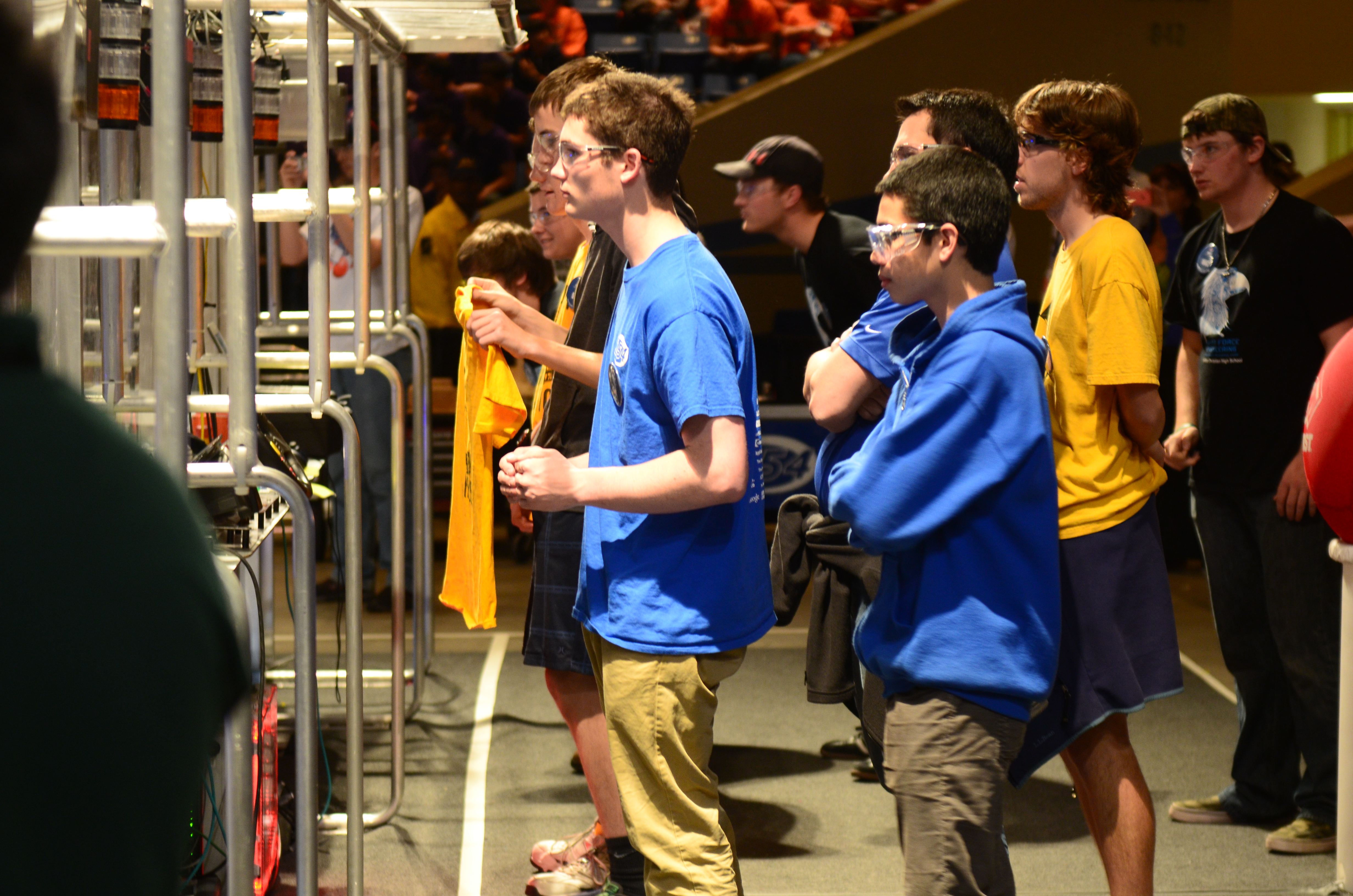 Team 254 rounded out its regional play this past weekend with its annual attendance at the Silicon Valley Regional FIRST Robotics Competition.
The team won 10 of its 11 matches in the qualification round, losing match 47 against the top-seeded team, 971, who had gone and continues to go undefeated in all of regional matches this year. At the end of qualifications 254 was seeded 3rd behind 971 Spartan Robotics and 1678 Citrus Circuits, with the highest accumulated score in Teleoperated Mode. 971 chose 254 as its first alliance partner and the two teams chose 1662, Raptor Force Engineering, as the third.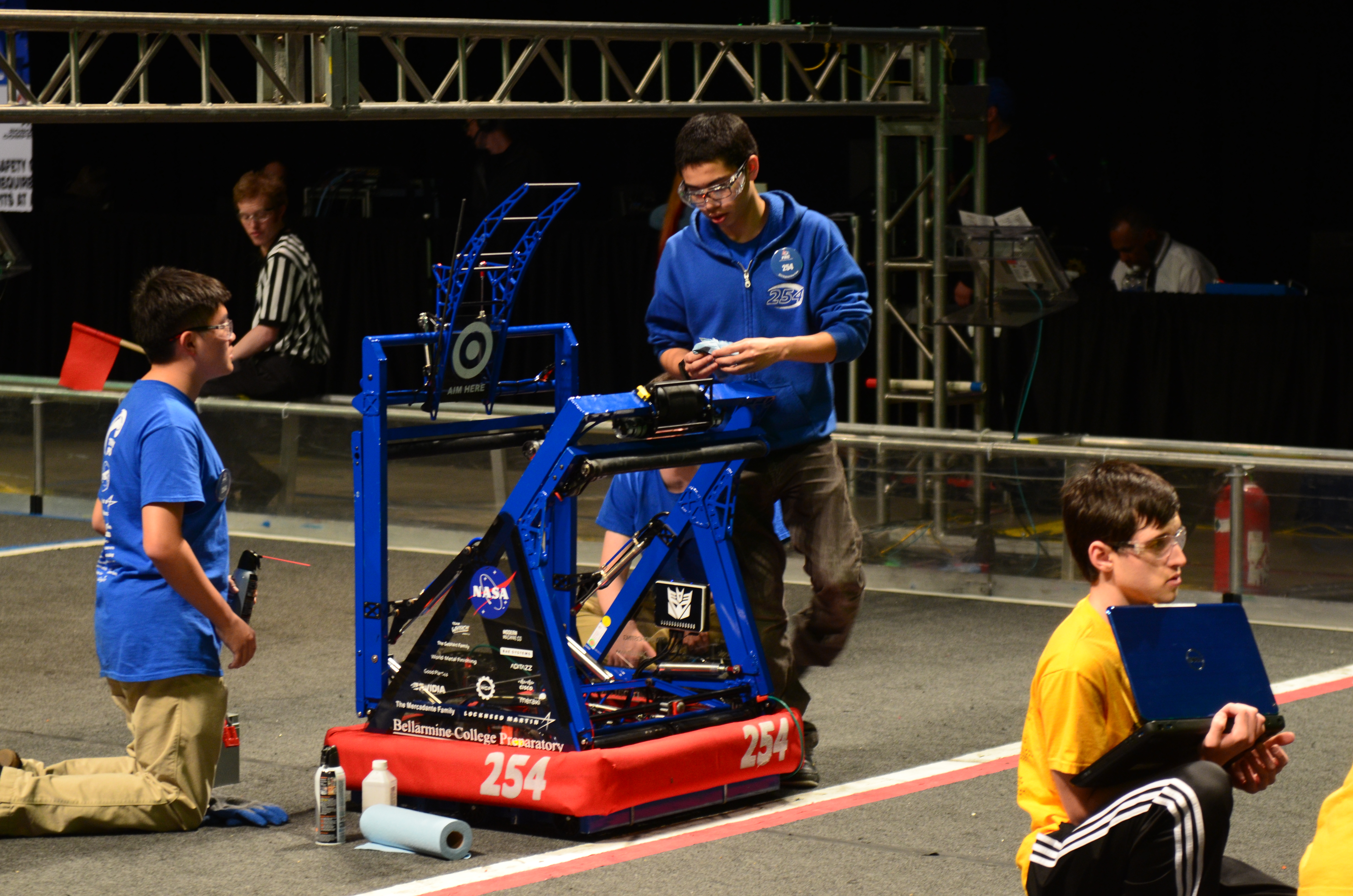 This alliance went undefeated in eliminations, setting the tournament high score of 325 in its second quarterfinal match and winning its quarterfinal matches by margins of 100 to 200 points. It semifinal and final rounds were closer and more exciting, narrowly edging out the finalists 1678, 368 Kika Mana, and 4171 Bay Bots by 40 points.
In the awards ceremony, 254 won the Gracious Professionalism Award for its extensive support of other teams in the tournament and model behavior, exemplifying the ideals of FIRST competition. Specifically, 254 sent Robot FIRST Aid teams around the pit area to discuss strategy with its alliance partners and provide assistance to teams who needed it.
This Silicon Valley Regional victory marks 254's 15th in the 16 years of its and the regional's existence. Congratulations to alliance partners 971 and 1662, finalists 1678, 368, and 4171, and Regional Chairman's Winner 604, Leland Robotics.
254 is now ranked #1 in the world on FRC Top 25 for its three regional victories.