Today our procurement personell spent the day picking up several parts and materials, including plywood for the bumpers and switches, wire, and LEDs for the control boards.  The plywood selected for the bumpers is a premium quality 12-Ply 3/4″ Russian Baltic Birch.  The 5″ height blanks were cut today, and will be cut to length tomorrow.  Below is a picture of cutting the bumper pieces.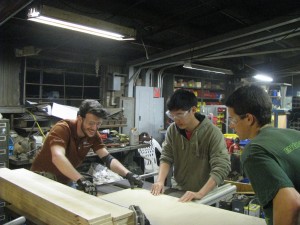 The picture below shows construction and testing of the LED driver circuits for the control board.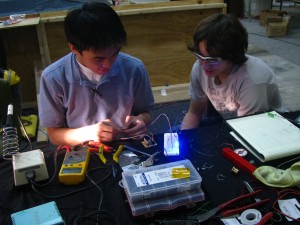 Finally, we picked up the other two upper arm segments from welding. They are shown in the picture below.  These are for 254.