Event Summary
On November 3rd, Team 254 appeared at the Bay Area Science Festival Discovery Day in AT&T Park to demonstrate our 2018 season robot Lockdown. We talked about our 2018 season, what we do as a robotics team, and how others can get involved in robotics. We collaborated with Teams 1868 (Space Cookies), 2643 (Dark Matter), 4159 (Cardinalbotics), and 5026 (Iron Panther Robotics) to demonstrate to people what robotics and FIRST have allowed us to accomplish as young high school students. This event allowed us to share our knowledge and experiences with the surrounding community.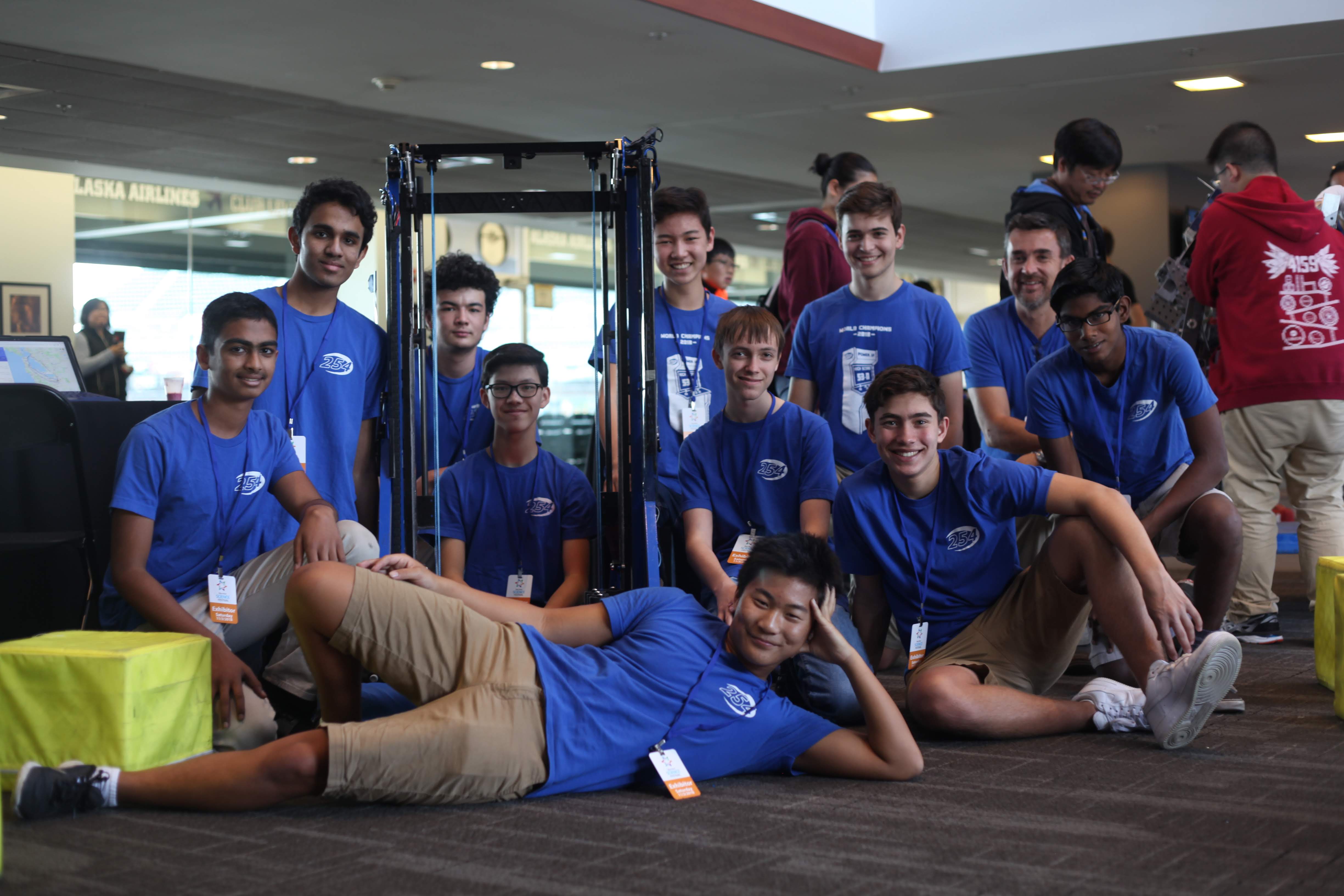 254 Members and alumni, Themis Hadjioannou, pose for a team picture
Our Experiences
Our experience at Discovery Day not only spread awareness for STEM within our community, but also made an impact on our team. Outreach leader, Abhinav Nallapa stated, "I loved seeing the smiles and the cheers from the kids watching when they saw our robot lifting up power cubes 7 feet into the air." Our team allowed visitors to touch our robot and look at it up close, while also answering any of their questions about our robot. In general, people were astonished to see the speed of our robot and how tall it could expand, and a several people asked how they could get involved with what FIRST has to offer. Overall, Discovery Day was an outstanding outreach event and we wish to continue making such a profound impact in our community!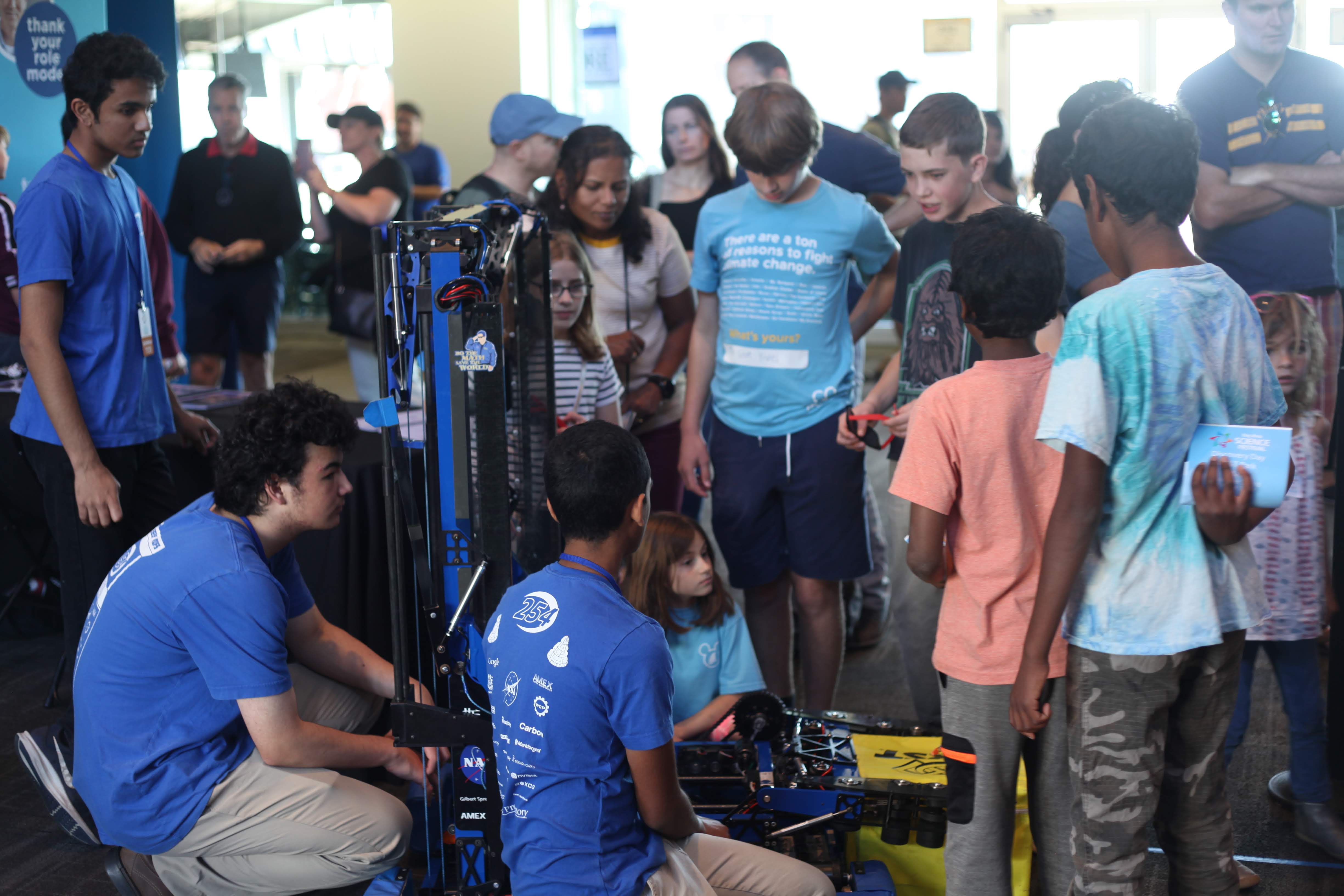 Team 254 Outreach Director, Abhinav Nallapa, shows the capabilities of Lockdown to interested visitors