After calling many fabrication shops in Southern California within a radius of 45 miles, we ended up at the California Polytechnic University, Pomona shop. Our metal forming division was lucky enough to find the proper die to create the 45 degree bends on a 100 ton press brake.  Setting up the machinery and completing the bends took 6 hours.
Our newly acquired sponsor, TOMCO Products in Azusa, was able to perform the 90 degree bends with a very quick turn around.
Below are our newly trained press brake operators holding the first bent plate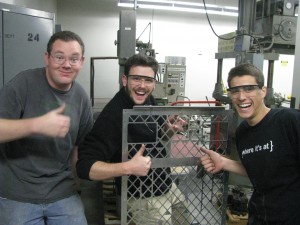 Here's one of our highly skilled operators hard at work(or hardly working)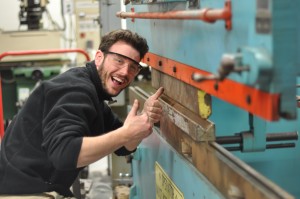 Here's a plate being formed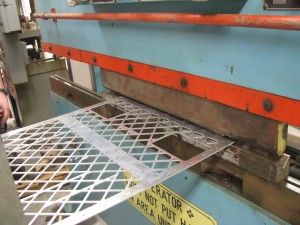 Here's another photo of a plate being formed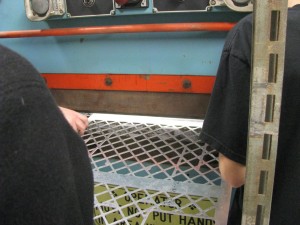 Here's our assembly and inspection division test fitting the formed pieces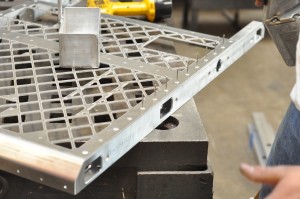 Here's where Jesus joins metal with all his might

Oh, for your enjoyment
(There was a video here that has sadly been lost in the archives.)
Oh, and uhh.. here's the current status of the parts:
We currently have one fully welded base, two tacked bases, and one base waiting to be welded.
Jesus needs to take a break, so, he'll be back on Friday to complete joining metal.
Finally, below is an artist depiction of our team's weekly activities courtesy of our comic division: