Shockwave Shows Off Some Mad Skills!
A Brief Summary
WHAT: Shockwave launched t-shirts into a crowd of excited Stanford Basketball Fans
WHEN: Saturday, February 3rd, 2018
WHERE: Stanford University in Stanford, CA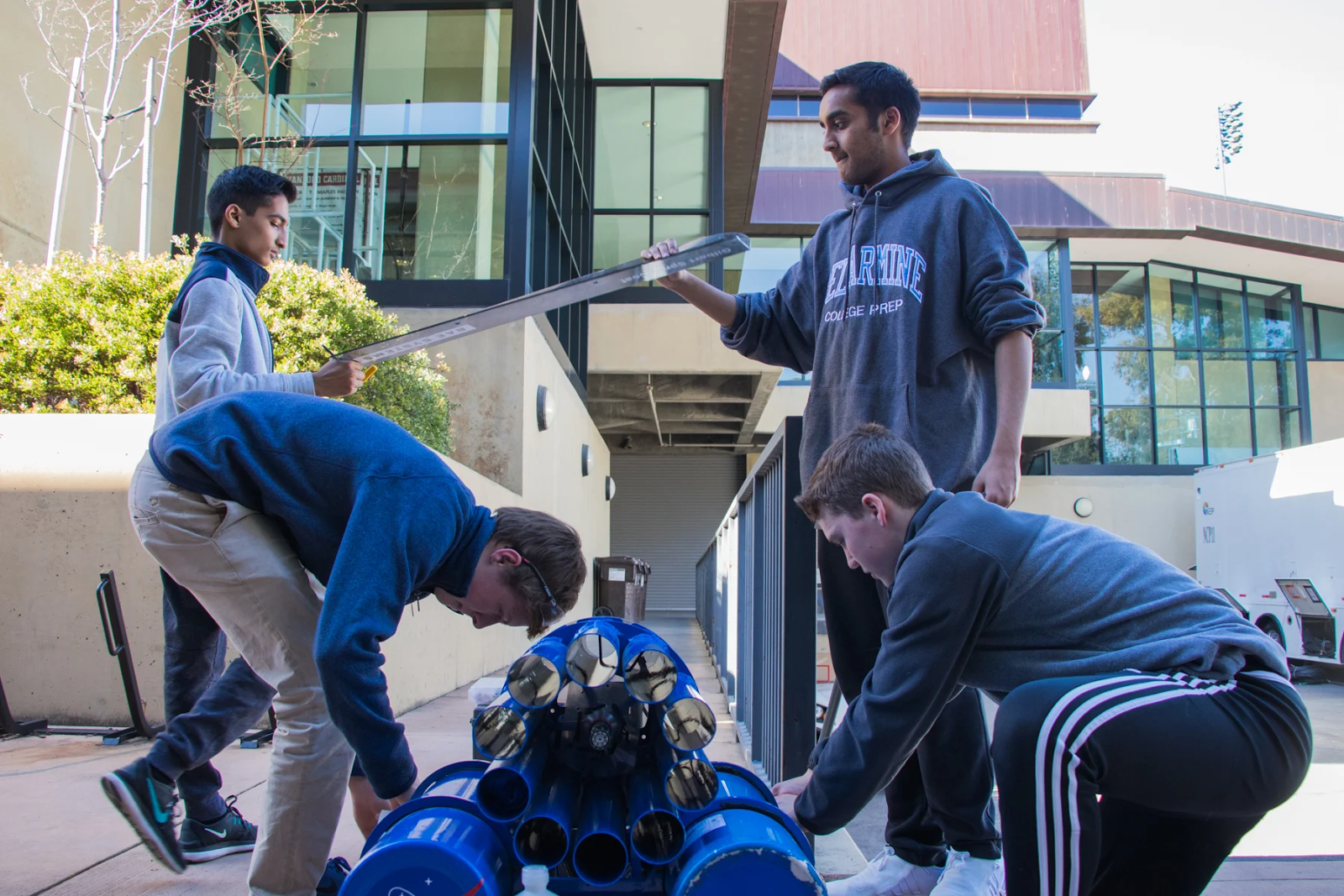 Team 254 Members Griffin Soule, Shruthik Musukula, Mubashir Hussain, and Jack Gnibus work together to prepare Shockwave before the game
As part of an eventful weekend, we participated in a successful outreach event at Stanford, CA. Due to the efforts of students on our outreach subteam, Team 254 students were excited to have the opportunity to present Shockwave at the Stanford Basketball Game, where Stanford played against the Oregon Ducks from the University of Oregon. During a timeout in the first half of the game, Team 254 students Yusuf Halabi, Shruthik Musukula, Jack Gnibus, Griffin Soule, and Mubashir Hussain worked together to operate Shockwave and launch several Stanford t-shirts into a crowd of approximately 8,000 people. We are extremely grateful to have such an opportunity and would love to support Stanford University in the future!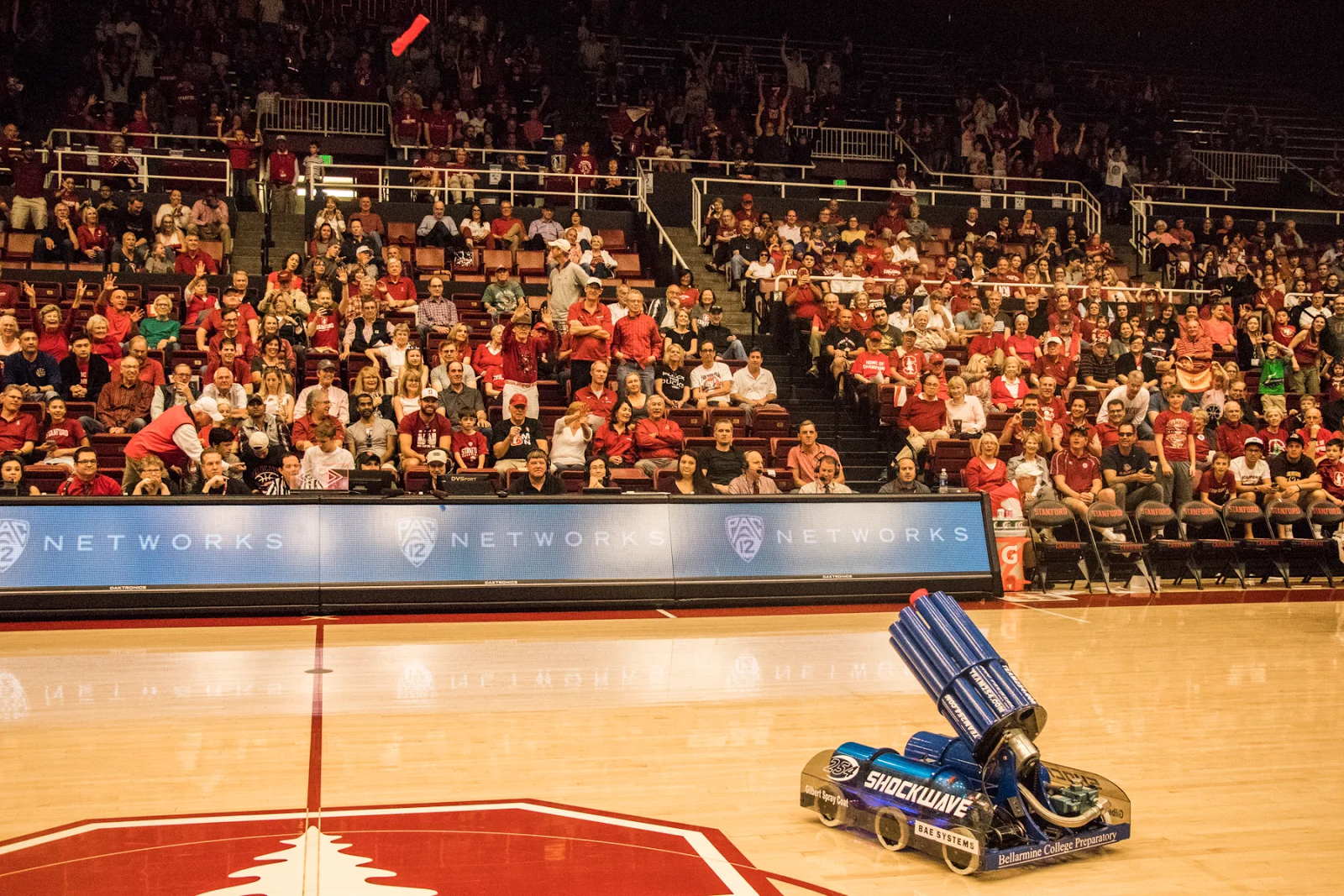 Shockwave launches t-shirts towards excited audience members