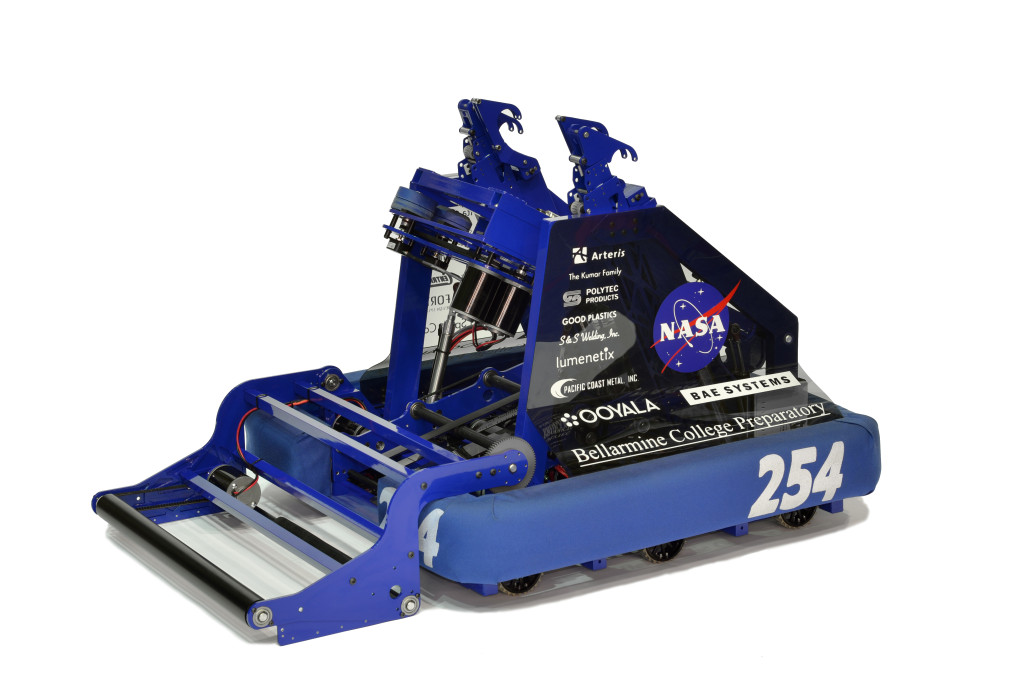 Today marked the end of the "official" build-season. The competition robot is enclosed in a bag and will stay there until our first Regional Tournament in San Diego (March 7-9).
I would like to thank everyone for their hard work, dedication, and support these past six weeks. Parents, thank you for the support you gave the students, by letting them come to the lab for such long hours, by providing meals, and by giving constant support. Students, thank you for your dedication to this project and your hard work. Mentors and teachers, thank you for your help, your relentless push to complete such a massive project, and your extremely long hours inside and outside of the lab.
That said, I want to remind everyone that build IS NOT over. Even though the competition bot is in the bag, there is still a lot to be done. There are many parts that need to be finished on the practice bot and many components need to be completed. There are subsystems that need to be iterated. With our first regional in two weeks, we will not be stopping build. We will be meeting at the same hours on the same days.
Tomorrow, February 20th, we will NOT be meeting. We will resume build on February 21st, at 5:30 pm. Rides to/from Bellarmine will resume on Tuesday, February 26th.
Below is a photo from tonight's robot photo shoot. Please remember to keep any information and pictures about the robot confidential. Even though the official build season is over, we want to reveal the robot at our leisure prior to one of our first regionals. So please, keep all information confidential.
Thanks everyone for a great six weeks so far; we've come a long way (but still have plenty to go). Thanks and Go Poofs!