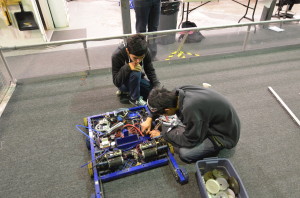 The team is now a week into the short 6 week FIRST Robotics build season. We've made a ton of progress on everything from design and prototyping to field construction and programming. We have built the pyramid from the field drawings and have come up with a ton of concepts for various game challenges, some of which have been tested. The programming team has been working to get old robots up and running both for programming practice and for testing prototypes.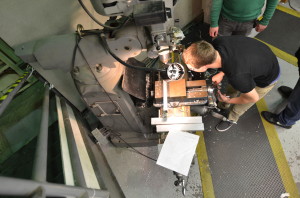 The team is in agreement that Ultimate Ascent, this year's FIRST challenge, is one of the harder games in recent FIRST history. However, we're happy with the prototypes that we've been working on and are confident that we'll be able to pull together a robot to play the game.
Team 254 works on a different schedule than many other FRC teams, designing and manufacturing parts in parallel. This forces us to design sequentially and finalize parts as soon as they are ready so they can be made in time. For example, some robot parts were designed on day two and sent out to sponsors on day three of the build season.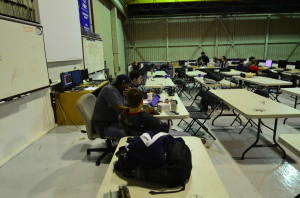 As we move into week two, the focus is on continuing to prototype designs and trying to lock down some aspects of the robot design so that we can send more parts out to sponsors by the beginning of week three. It'll be busy but we think we can do it.