By Clay Rosenthal
Manufacturing:
Lots of parts were manufactured today. The gussets for the superstructure were machined on the CNC and scotch brited by hand. Axle plugs were turned on the lathe. Pieces to be CNC milled later for the intake and the hood were cut on the horizontal band saw. Axles for the rollers were cut on the horizontal band saw as well. We also began programming the CNC to make the plugs that hold the superstructure subassemblies together.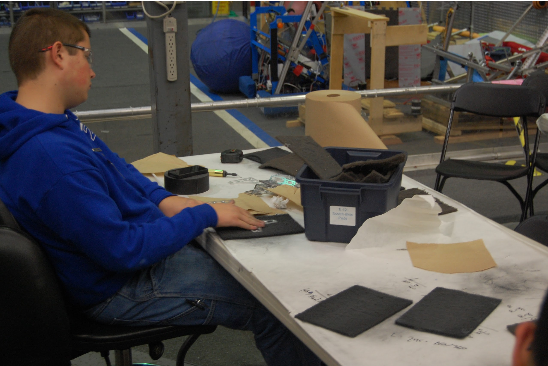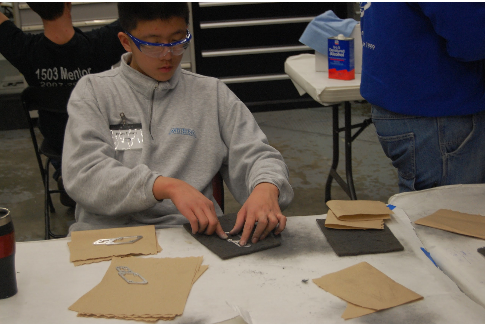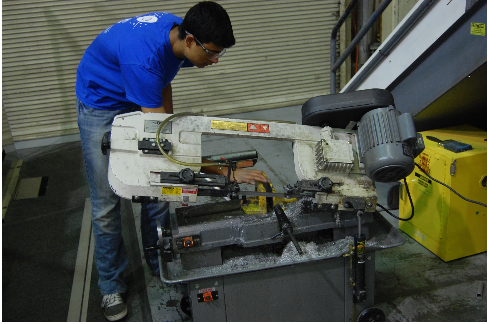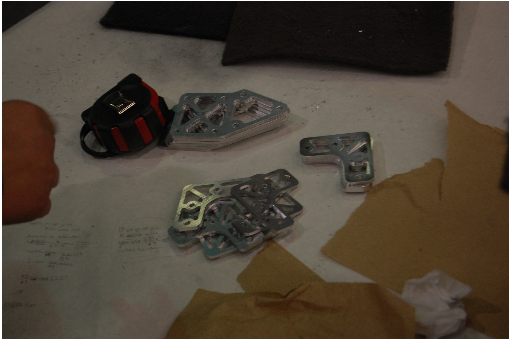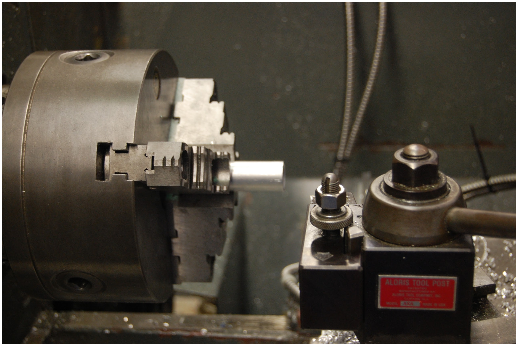 Lab Maintenence
The manual mill's starting motor is burnt out so it won't work for now. Repairs were made throughout the day but it still doesn't work. New parts need to be ordered for it. The CNC mill was leaking coolant today for an unknown reason. It will be looked into later in the week and fixed. The projector upstairs was mounted above the screen so it is no longer on the table.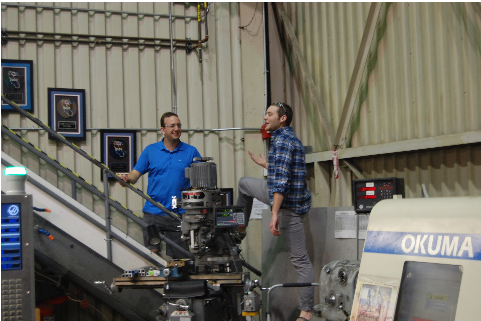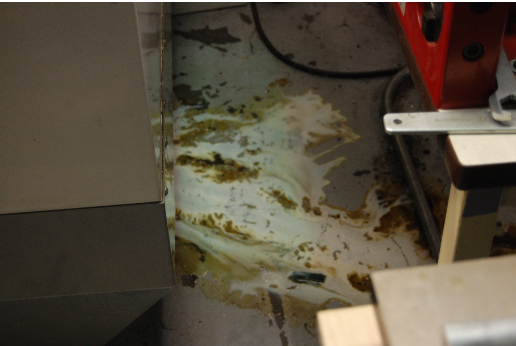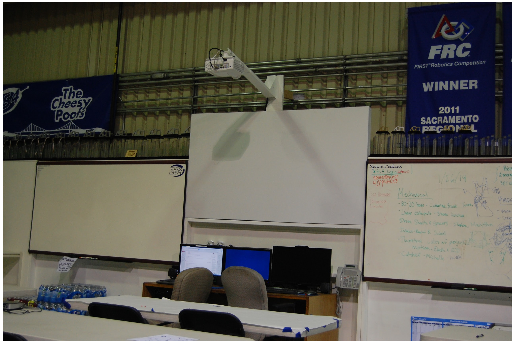 Ordering:
Today we ordered many parts. Specifically we ordered the wiring supplies and the electronics to **finish the robot drive by Friday.**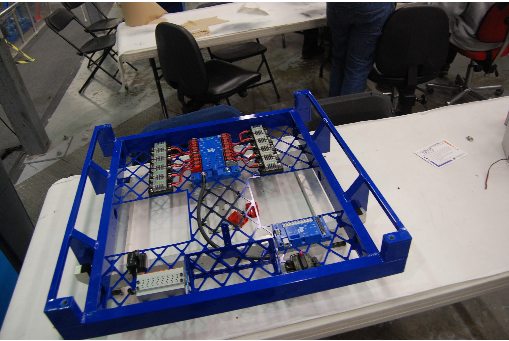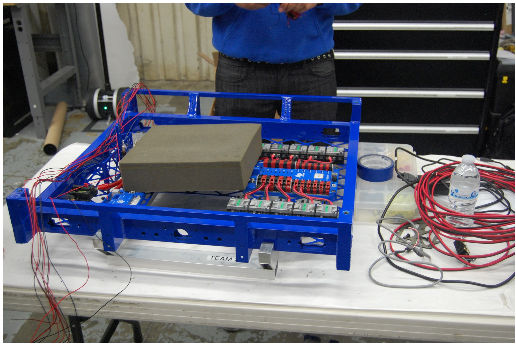 Field Construction
The wood covering the driver station finally broke after the repeated impact of balls landing in the goal. Modeled after the official field, PVC pipes were laid across other pipes to provide the same protection with less material. The PVC was attached to the goal and the I\-beam on the front wall of the lab. The zip ties may be replaced by something more sturdy.
Action Items
Check trello
When the electronics arrive, wire robot. Ask Mani or Torrance.
CAD needs to be worked on and finalized, ask Mani or EJ.
Manufacture more parts for robot.
Make gearboxes to have the robot base drive by Friday.